Spice up your next huddle.live meeting with these free Snap Camera lenses
Whether you've been obsessing to transform yourself into a white tiger, a potato, or a slice of pizza long enough, or you're just looking to liven up and impress your colleague on your next remote meeting, huddle.live and Snap Camera lenses offer plenty of great options to make your usual video conferencing more exciting and enjoyable with a personalized experience.
With a few clicks, you're on your way to using these free and addicting lenses in your huddle.live video calls. Don't worry, they're super easy!
1. Download the Snap Camera Lens application
The installation process for Snap Camera is simple. Your mac or PC should have the minimum requirements of OS 10.12 or newer and Windows 10 (64-bit). You may want to restart your computer after it's installed to make sure the camera is visible.
2. Log into your huddle.live account and go to Settings menu
Open up a huddle.live meeting room and go to the 'Menu' button in a snap. From there, click on the Settings and hit the Camera drop-down menu and choose 'Snap Camera' as your camera option. Once it's up and running, and you're able to see your face in the Snap Camera's screen, you're all set!
Don't have an account yet? Reserve your huddle.live account for free.
3. Play around and go crazy with Snap Camera Lenses
Let the fun begin. Mess around, go nuts and start exploring what filters work for you and what doesn't. Just imagine, you can transform your virtual appearance from this:
To this…
After.
Hello, I am Groot….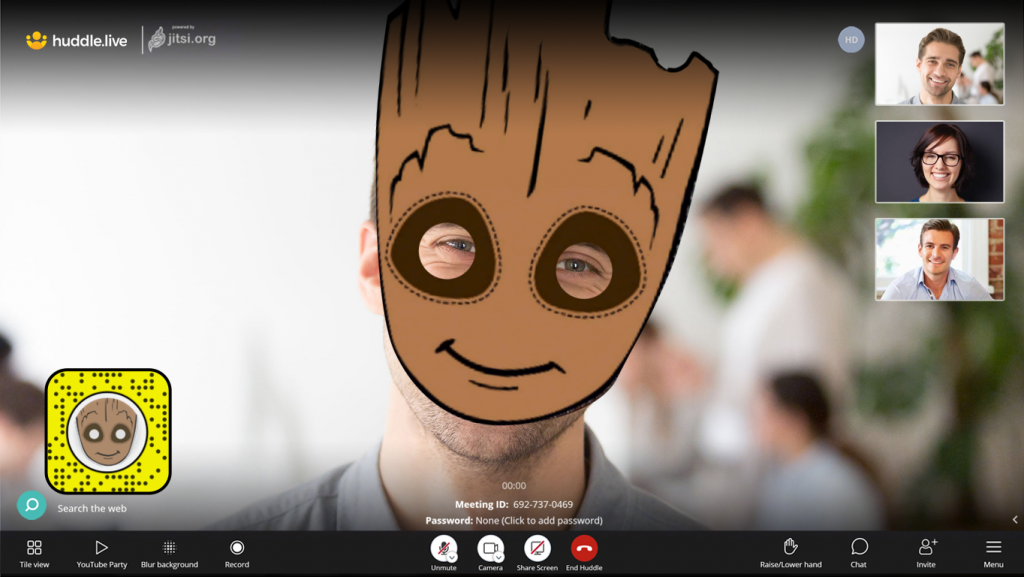 Can't stop, won't stop now…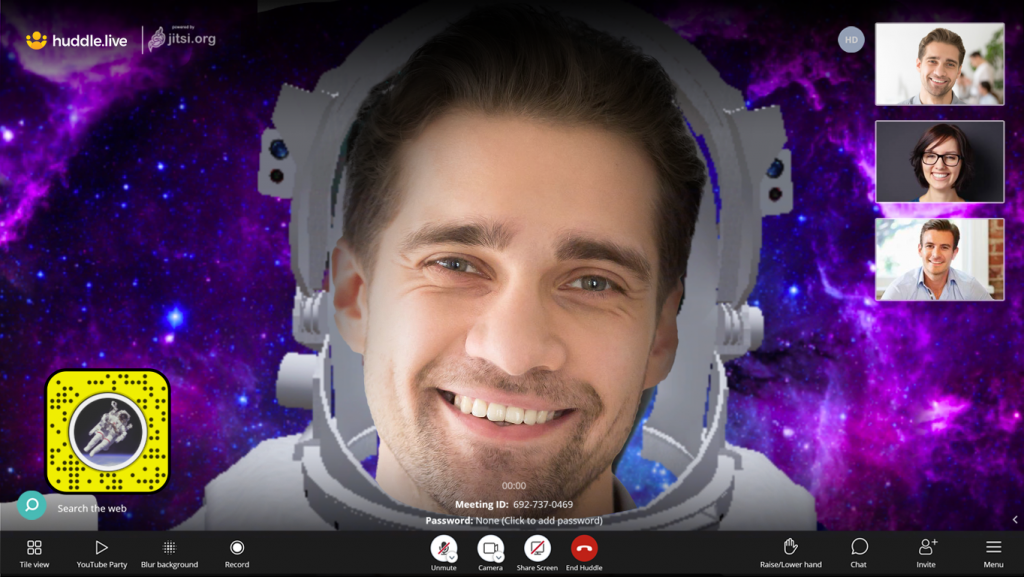 Yeah, I'm way cooler than you…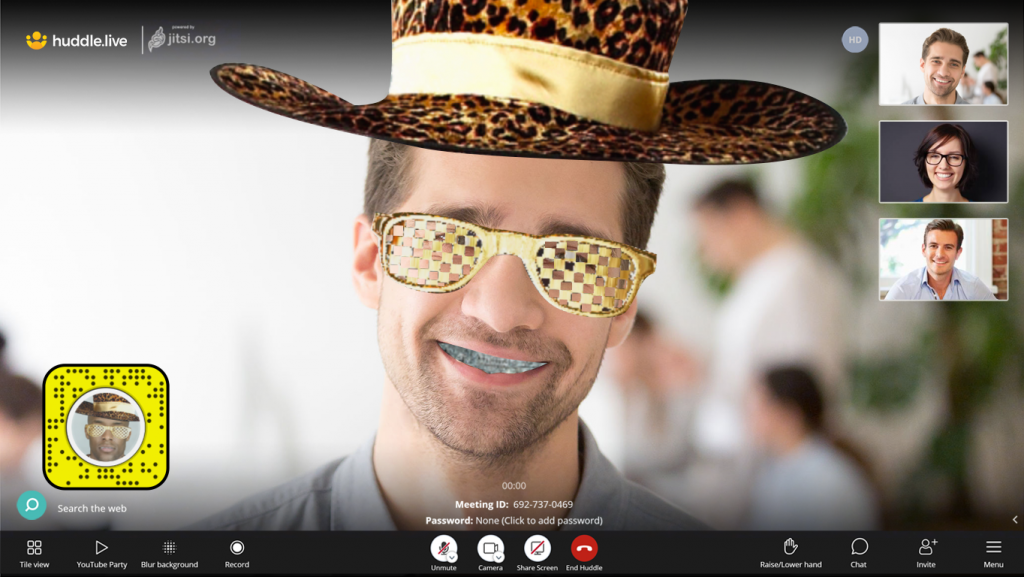 Just be aware: You can only change your Snapchat filter within the Snap Camera app on your computer, not within the huddle.live meeting. Also, you can star favorite your snap filters so you can access and change your background in real time while video conferencing.
Simply go back to the Camera option in your Settings and click on your computer's default camera option to turn the Snap Camera off. It's that simple!
Unless you really want to end up looking like a giant crunchy taco supreme during your entire huddle meeting, "taco 'bout party", then the choice is yours. Try it out for yourself today!